Fully Automatic Party Streamers Slitting Rewinding Machine
Author:RUIAN DRAGON MACHINERY FACTORY | Date:2021-12-01 16:38:13 | Visits:
in 2021 year, our factory design one new fully automatic Paper Serpentine Streamers Slitter Rewinder Machine, this
fully automatic slitter rewinder machine is mainly for the production of party streamer, paper serpentine streamers.
the paper serpentine streamers is 7 packets of 18 streamers 7mm wide,every streamers is not cutted, like the below
photos.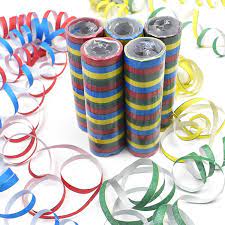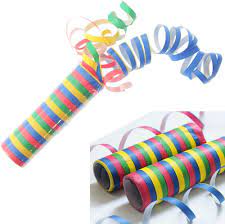 besides, why said this machine is fully automatic, because this paper serpentine streamer slitter rewinder machine including
the below functions: automatic mechanic arm which can be pick up the cutted shaft automatically and then changed the new one.
it also has the automatic glueing system and automatic cutting system. after cutted the paper serpentine streamers, the unloading
system on the front of the machine can be unload the shaft automatically too.
if some client are interested in it, pls contact me, whatsapp:008613967712353
Hot products:Thermal Paper Slitting Machine